AMIQ Verification Summer School 2017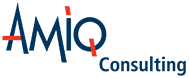 The DCAE department and Amiq Consulting are organizing summer courses on the functional verification of digital integrated circuits. The course is free for all students.
Course Timeline
16th of May : sign-up start date
17th of June: sign-up end date
3th of July: course start date
7th of July : course end date

In order to sign-up, e-mail a CV to lucian.petrica@upb.ro and education@amiq.com with the subject "Verification Summer Course".
We will process your resume as soon as we receive it and you will get a response within the following 3 days.
It is mandatory to have basic knowledge of the following:
Object Oriented Programming
Digital Circuits Design (e.g. CID-Circuite Integrate Digitale)
Verilog / VHDL
For information regarding board & lodging please contact education@amiq.com.
Conclusions after the course can be found on AMIQ's blog.
Published on May 17, 2017, 23:37.