AMIQ Summer School 2015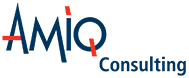 DCAE department together with the AMIQ company organize the "Hardware Verification Summer School".  
Course Content
Hardware Verification Process
Functional Verification Metrics
Verification Environment Design
Stimuli and Scenario Design
Hands-On Labs
Requirements
Passion for technology
Object Oriented Programming
Digital Circuits Design (aka CID)
Verilog / VHDL Knowledge
Courses are between 20 and 31 of July. Downloadable poster here.
In order to sign-up, e-mail a CV to summer_school@dcae.pub.ro with the subject "Amiq".
Published on July 06, 2015, 14:15.