FPGA/ASIC Verification Course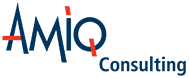 The DCAE department together with AMIQ Consulting organize the optional course on the functional verification of FPGA and ASIC digital circuits. The course is designed for students in year III, semester I, who have graduated Digital Integrated Circuits and Object Oriented Programming courses. Students in ELA, TST, RST, and MON can presently sign up for this course here
Course structure:
Weekly 2 hours course work and 2 hours laboratory where teaching and exercise are interleaved - hands-on approach
Practical exercises with real-world verification software, utilized by numerous companies worldwide
The course will take place in the Infineon laboratory in the ETTI campus
People involved:
Curricula:
Functional Verification Cycle
Functional Verification Metrics
Verification Planning
Verification Environment Design
Stimuli and Scenario Design
Monitors and Checkers
Verification Closure
SystemVerilog, UVM
SystemVerilog Assertions
Useful links about past editions of this course (including summer schools): Summer School 2016
The weekday and time slot allocated for the course will be decided depending on signups. The course will be taught in Romanian but all course materials are in English.
Published on October 07, 2016, 13:01.